Bio3 institute, in partnership with University of Tours
BIO 3 Institute, a miniature bioproduction factory, is a life-size training site and shared technical platform for academic and industrial researchers in the fields of pharmacy and cosmetics.
The Bio3 institute is a gateway between the theoretical training of Biotechnology applied to health and well-being, and the industrial practice in pharmaceutic and cosmetic bioproduction.
If you want to see the full presentation of the Bio3 Institute, watch the video below.
The courses offered at the Bio3 Institute are :
BTS Bioanalysis and Controls (Bioanalyses et Contrôles)
TSBI, Technician Specialised in Industrial Bioproduction (Technicien Spécialisé en Bioproduction Industrielle)
A degree in biological engineering with a focus in bioproduction (Diplôme d'ingénieur(e) Génie biologique option bioproduction)
The next sessions (2022) will start in:
BTS Bioanalysis and Controls : October
TSBI : October
Biological engineering : September
If you would like more information, email us at contact@groupe-imt.com.
Main partners of the project :

Photo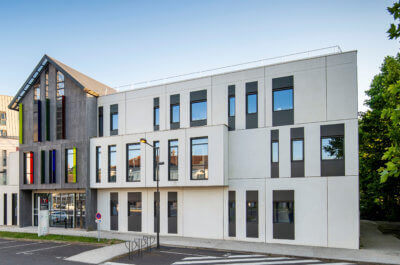 Contact informations
Phone : +33 2 47 21 88 88
Address :
15 rue du Plat D'Etain
37000 Tours